Features & Customization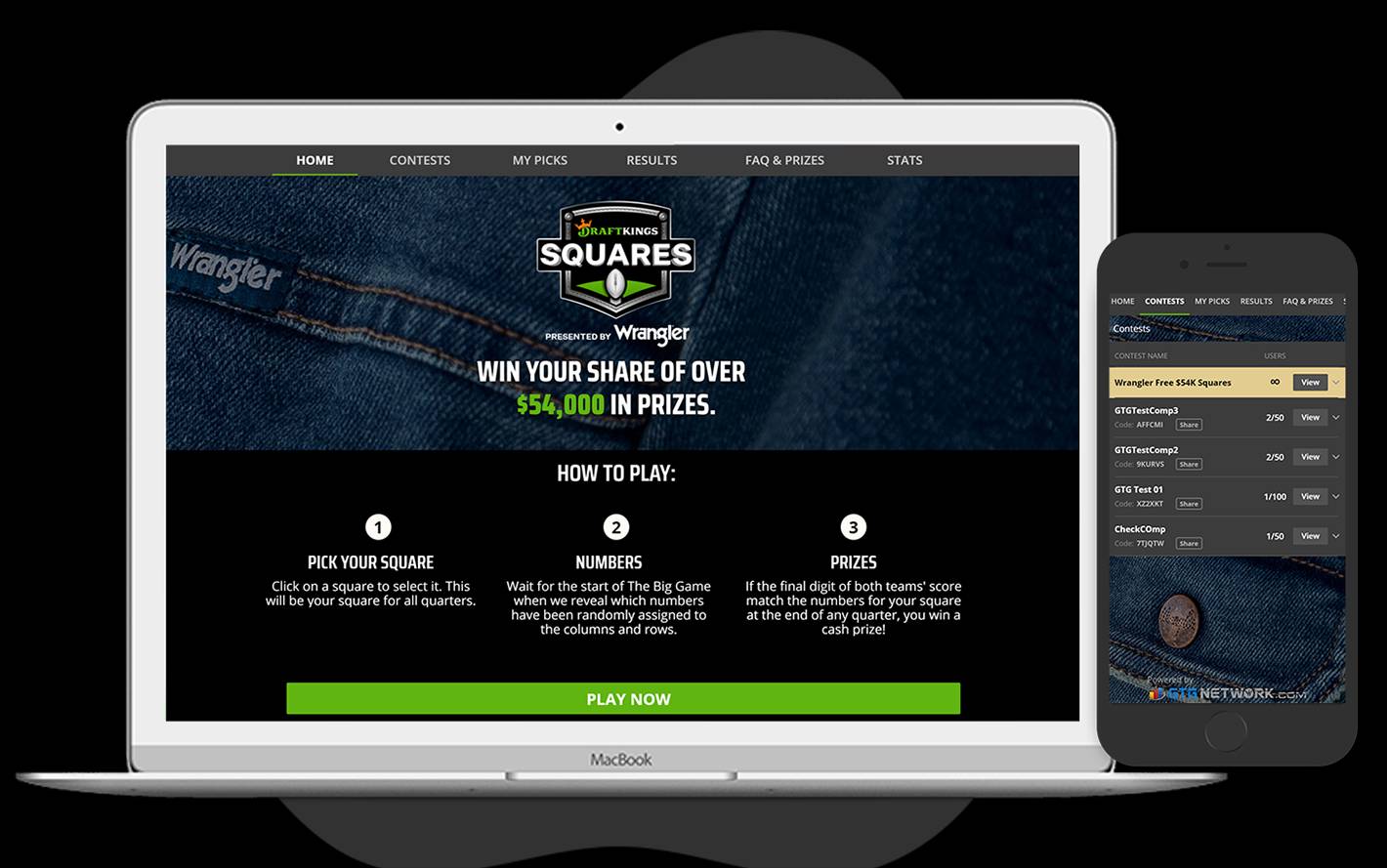 Any Sport

Perhaps our greatest strength in the games space is the ability to completely customize our solutions, as well as the flexibility of the gameplay. For a number of years we have invested heavily in developing industry leading technology, which allows us to deliver products at the team level, player level, and is both sport and even sector agnostic.

Any Market

If we know there'll be a result, our games engine can power any game, whether that is how many 3's will Steph Curry shoot to how many hot dogs will the world champion eat at this year's championship!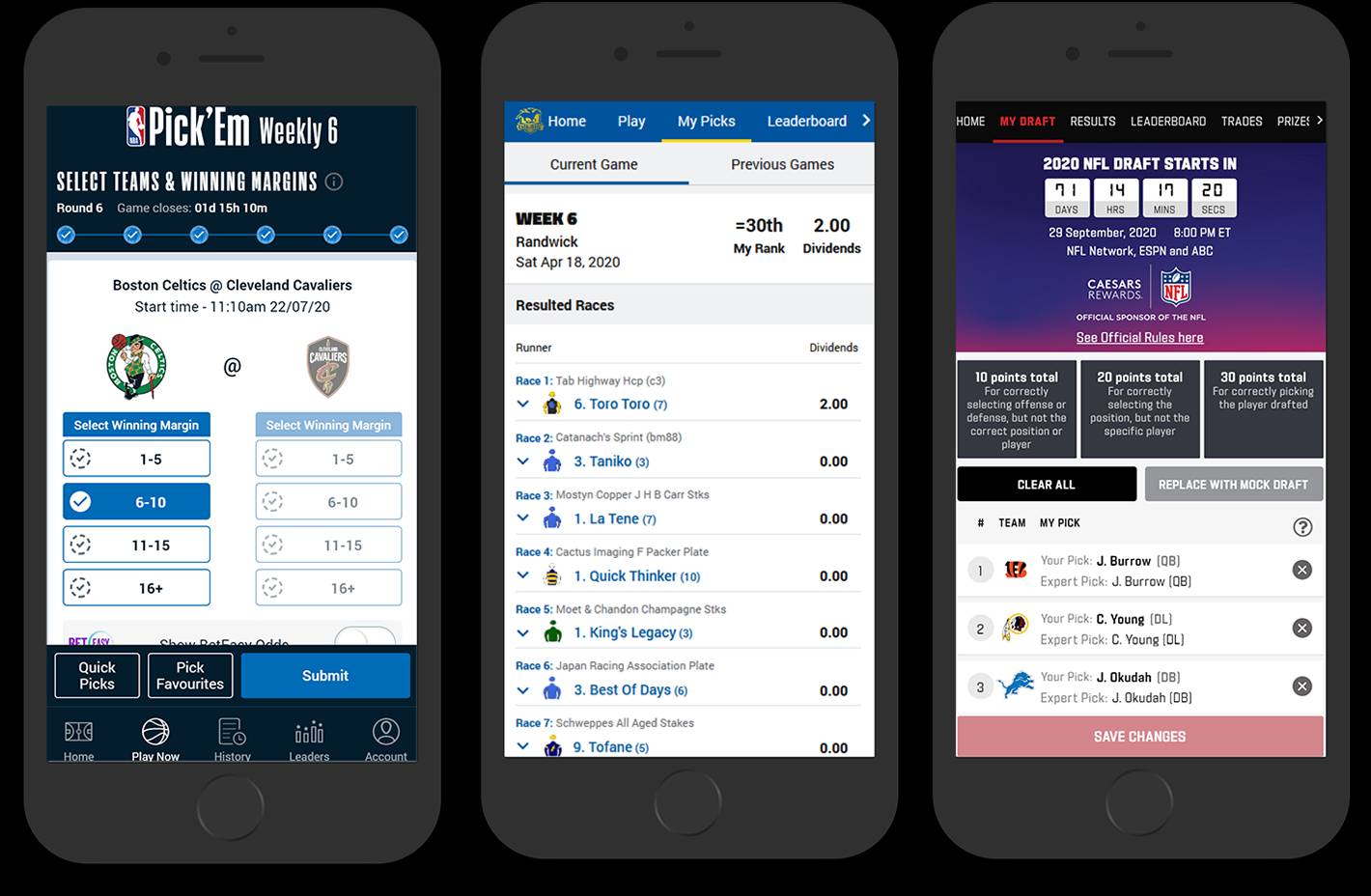 Brand Activation / Sponsorable Properties
We build the front end of our games from the ground up, specific to client needs. In addition, our gameplay is entirely flexible. Combining these two elements allows us to provide great exposure for brands, and create a game specific to the products and features of each company. Whether it's an apparel company with real-life products and associated features embedded within the game or shooting cans of beer from the 3-point line, we are changing the way brands interact with their customers.
In-game Messaging

We can send messages to users via a range of options, including popups or banners, to help educate game rules and updates. This functionality also provides complete control if clients want to change the gameplay or simply congratulate winning users.

Cross-sells

One of our specialties is making the most of any available space, by letting users know about all the other cool products you have to offer. Whether it be CTA's during the game, or cross promotion once a user has made their picks, we can seamlessly embed advertising or click throughs to any site or product you want to receive exposure.

Gameplay Tied To Brand

We deliver specific gameplay functionality to highlight brands and products. We love getting creative when a sponsor wants a specific "lift" of their brand in the gameplay.

Celebration Animation

It's an exciting feeling when you win something. We can add celebratory animations into the game during these moments to make it extra special. Examples include fireworks and party poppers.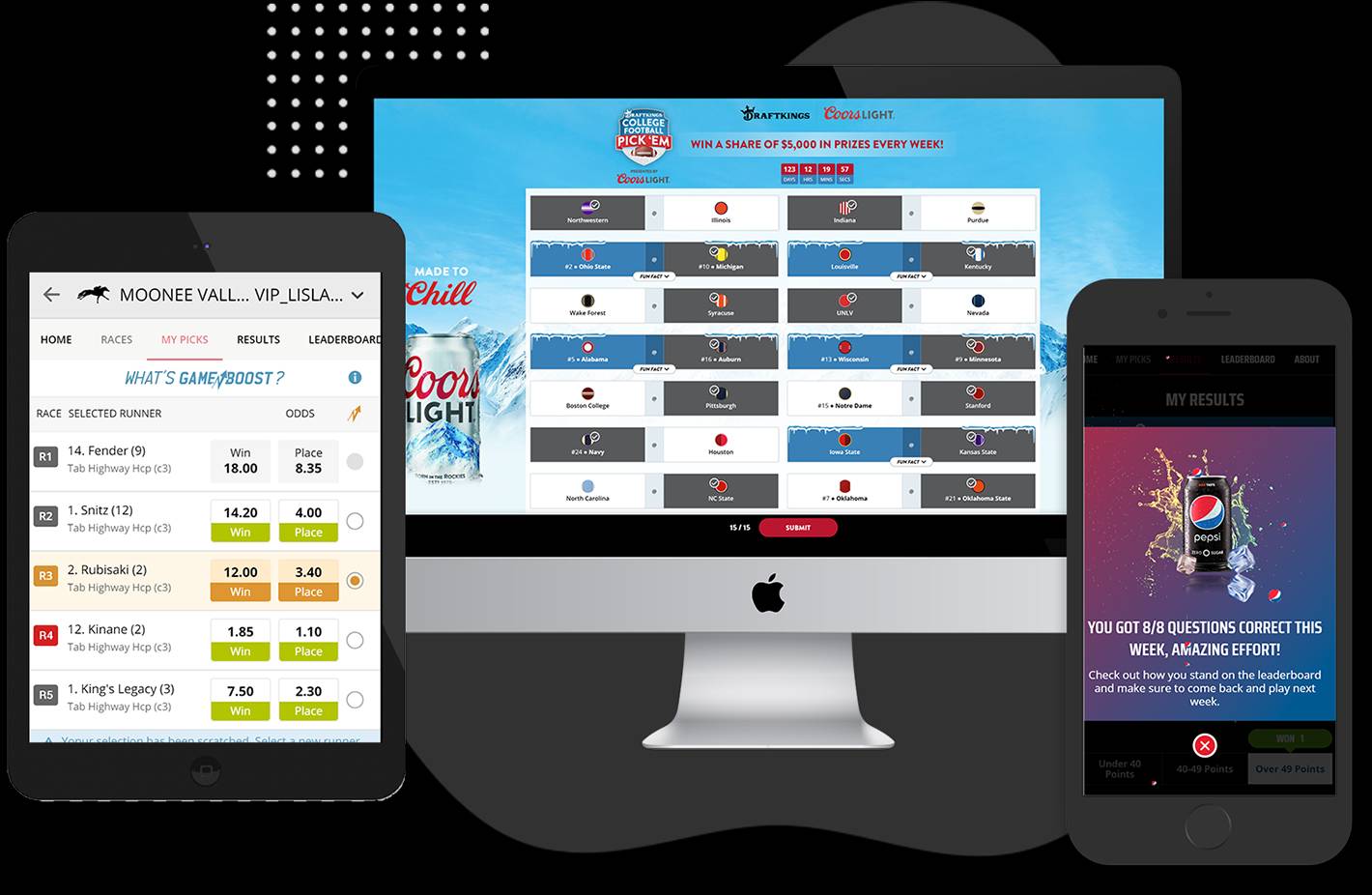 Daily, Weekly, Yearly Leaderboards

We have the flexibility to run competitions across any timeframe. Depending on the promotion, it may be better to run daily leaderboards and prizes, or in other circumstances yearly or season long leaderboards will deliver higher retention metrics.

Private Competitions

Only want to compete against your friends? With our private competition functionality, you can play any of our games against your friends with no outsiders, and all password protected. There's no greater reason to play everyday than to beat your mates!

Social sharing

Arguably the most important part of our Pick 'Em games is the competitive nature they can bring out of people trying to outdo their friends! We like to foster this competition by allowing users to share their picks to any social network site seamlessly and easily, encouraging those who see the posts to also join the fray!

Prizes

We can work with any prizes you would like to offer, whether that be monetary prizes such as cash, freebets or bonus bets, memorabilia, game tickets and much more. These prizes can be integrated into leaderboards as well as graphical banners on the frontend. Such banners can even be controlled by your CMS (read more in "Dashboards, Reporting & Tracking").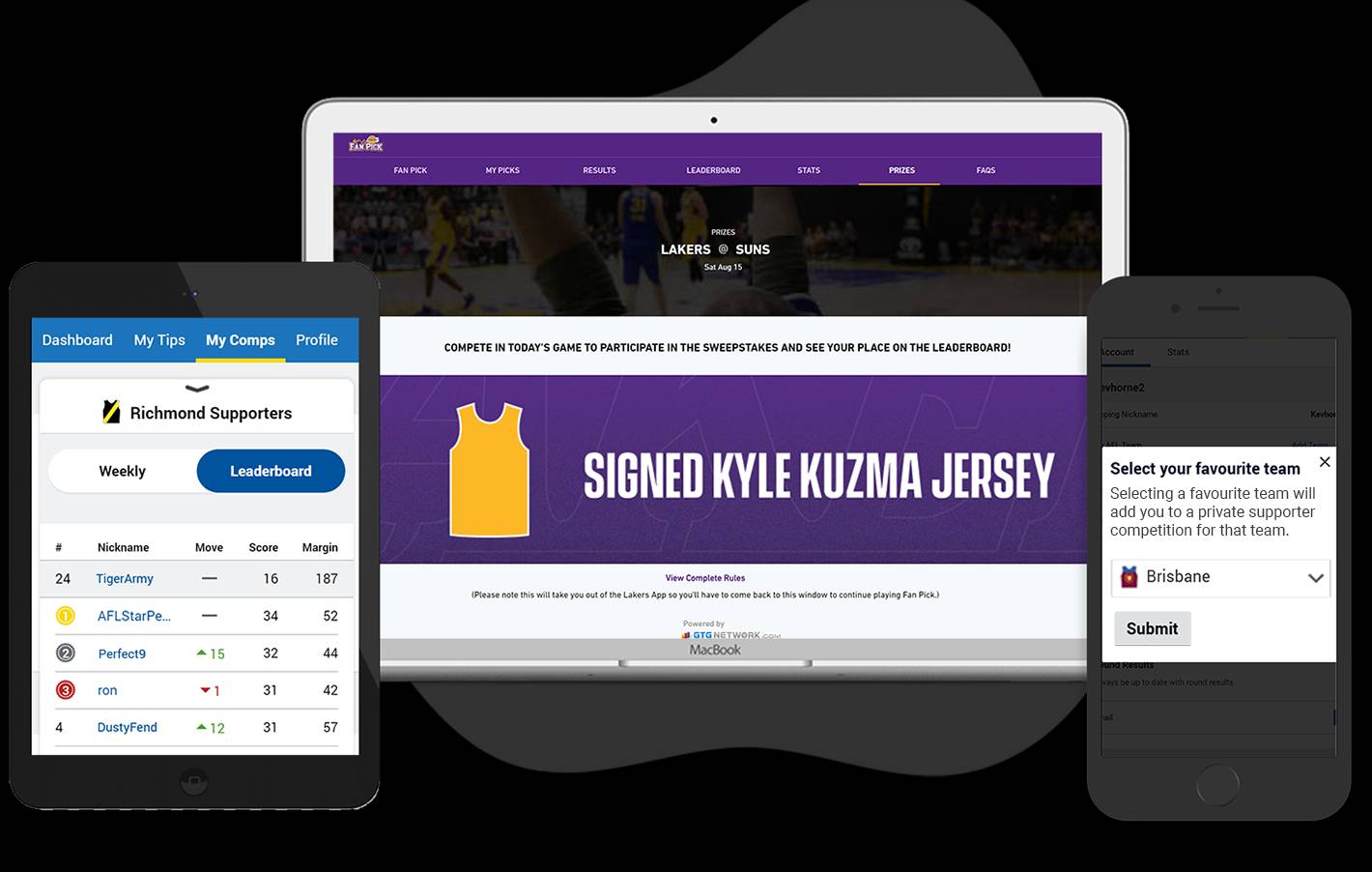 Dashboards, Reporting & Tracking

Clients are provided with a customized Content Management System (CMS) that will include analytics on the product, such as number of users, components that are most popular, clicks and much more. All of our insights are delivered automatically. A simple and easy to understand presentation isn't compromised by the depth and complexity of our insights.

Single Sign On (SSO)

We have completed many different SSO integrations, so we will be able to work with your solution. If you don't have an SSO method, we have a range of other integration options available. Where appropriate, we can maintain all of the registration and login process.

Betslip Integration

We have significant experience with add to betslip technology, including being able to pass standard call-to-action values or even custom values at the discretion of the user.

Personalization

Once a user makes their selections, our engine is able to serve up recommended bets based on these selections. This level of logic drills down to each individual user, ensuring a completely personalized experience and a compelling conversion proposition.