Features & Customization
Any Trivia Game Can Be Built
Any Topic

There is no limit to the questions our Trivia game can handle. Sports, Entertainment, Current Affairs, History - we've got you covered, no matter what sector you are in.

Any Frequency

The speed of a daily competition or building towards something bigger on a weekly, monthly or even yearly basis, the choice is yours! We can also set any number of game entries per day, giving users just the right dose of our trivia.

Unique Gameplay

Our Trivia game isn't just a normal quiz. We have found the perfect blend between ease of gameplay and depth of strategy. Users are given a certain set of questions to answer in a given timeframe. Usually it is 10 questions with 10 seconds per question. Users start on 1000 points for each question but for every second that passes, their reward for a correct answer reduces by 100 points. No points are awarded for an incorrect answer, so you have to be fast and accurate. Furthermore, we have "Lifelines" or "Boosts" such as Double Points, Double Chance, Extra Time, Blast (Instant correct answer). Users need to be strategic in deciding when to use these lifelines.

Custom Design

While trivia has a standard format, especially so in the modern age, giving the users the choice of one of four answers, we can cater to any custom or bespoke design requests, and simply plug our technology into how you want the game to look and feel.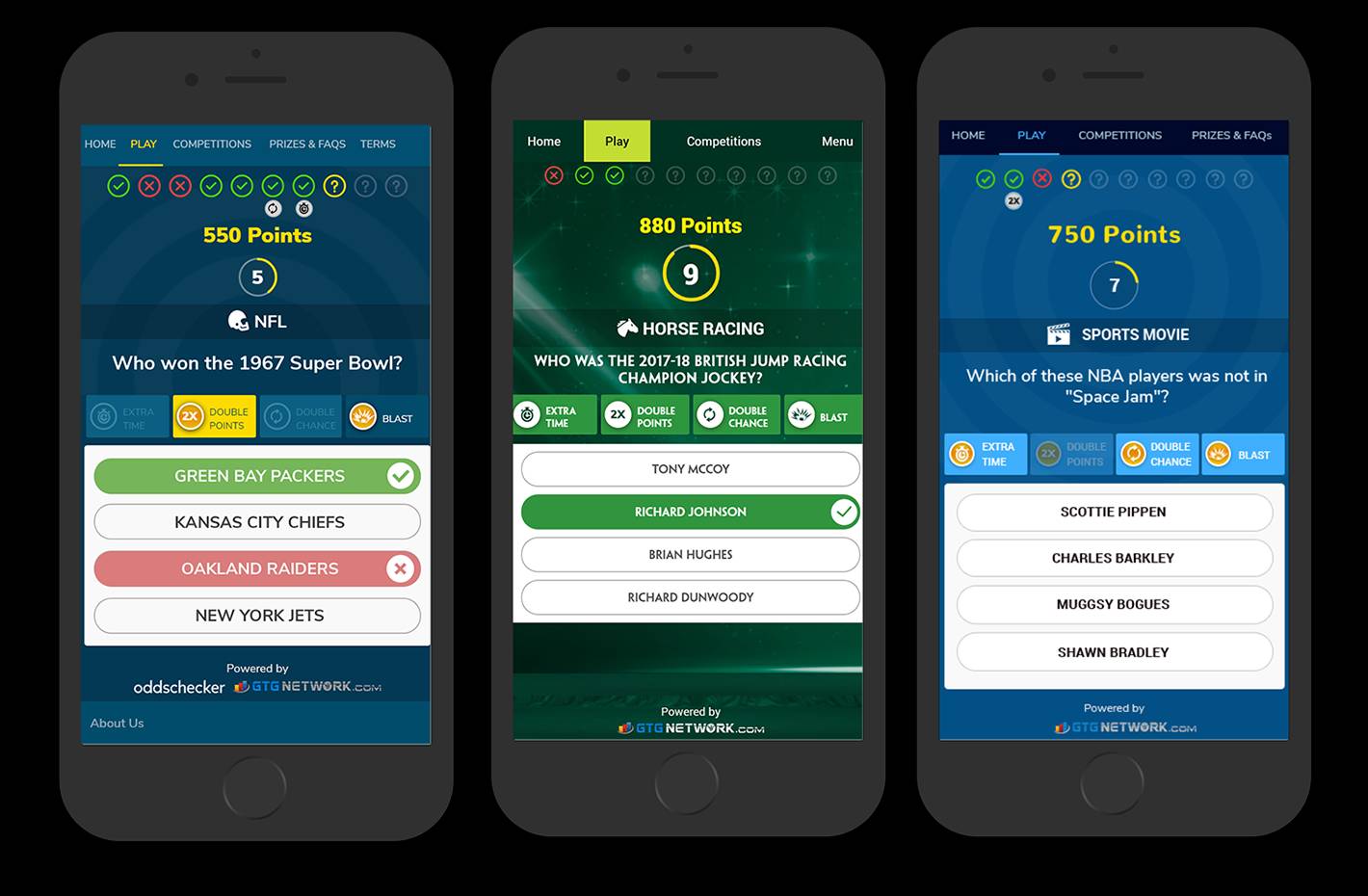 Weekly, Yearly Leaderboards

We have the flexibility to run competitions across any timeframe. Depending on the promotion, it may be better to run daily leaderboards and prizes, or in other circumstances yearly or season long leaderboards will deliver higher retention metrics.

Private Competitions

Only want to compete against your friends? With our private competition functionality, you can play any of our games against your friends with no outsiders, and all password protected. There's no greater reason to play everyday than to beat your mates!

Prizes

We can work with any prizes you have, whether that be monetary prizes such as cash, freebets or bonus bets, memorabilia, game tickets and much more. These prizes can be integrated into leaderboards as well as graphical banners on the frontend. Such banners can even be controlled by your CMS (read more in "Dashboards, Reporting & Tracking").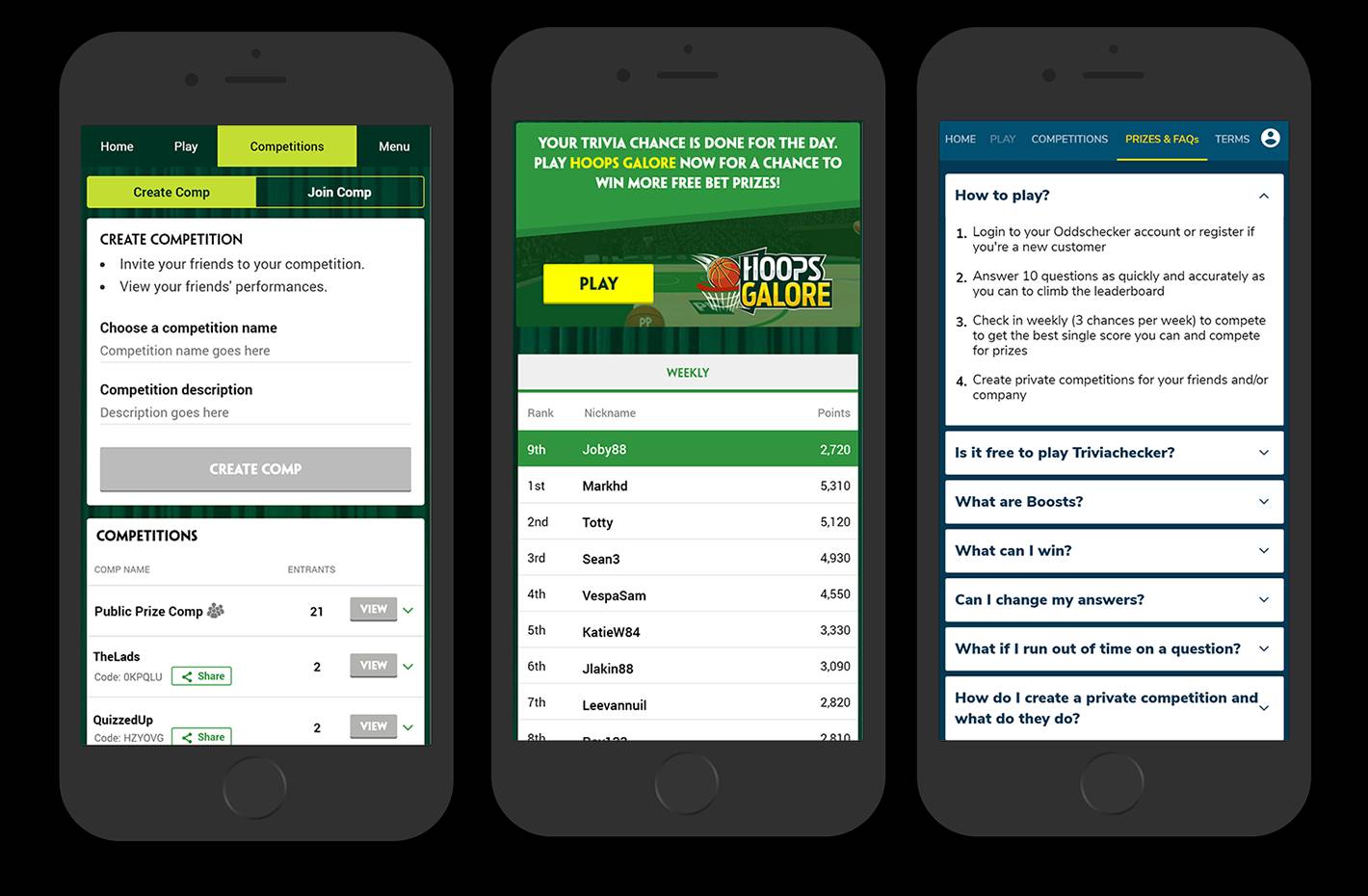 Social sharing
An important aspect to a game environment is the quick spread of users to gain a larger user base. To encourage this, we allow seamless social sharing of the game via score pop-ups. Displaying this sharing element to the user post game allows them to fully enjoy the experience, and also encourages the competitive nature we love to foster by making it easy for users to share their score with their friends to create some healthy competition.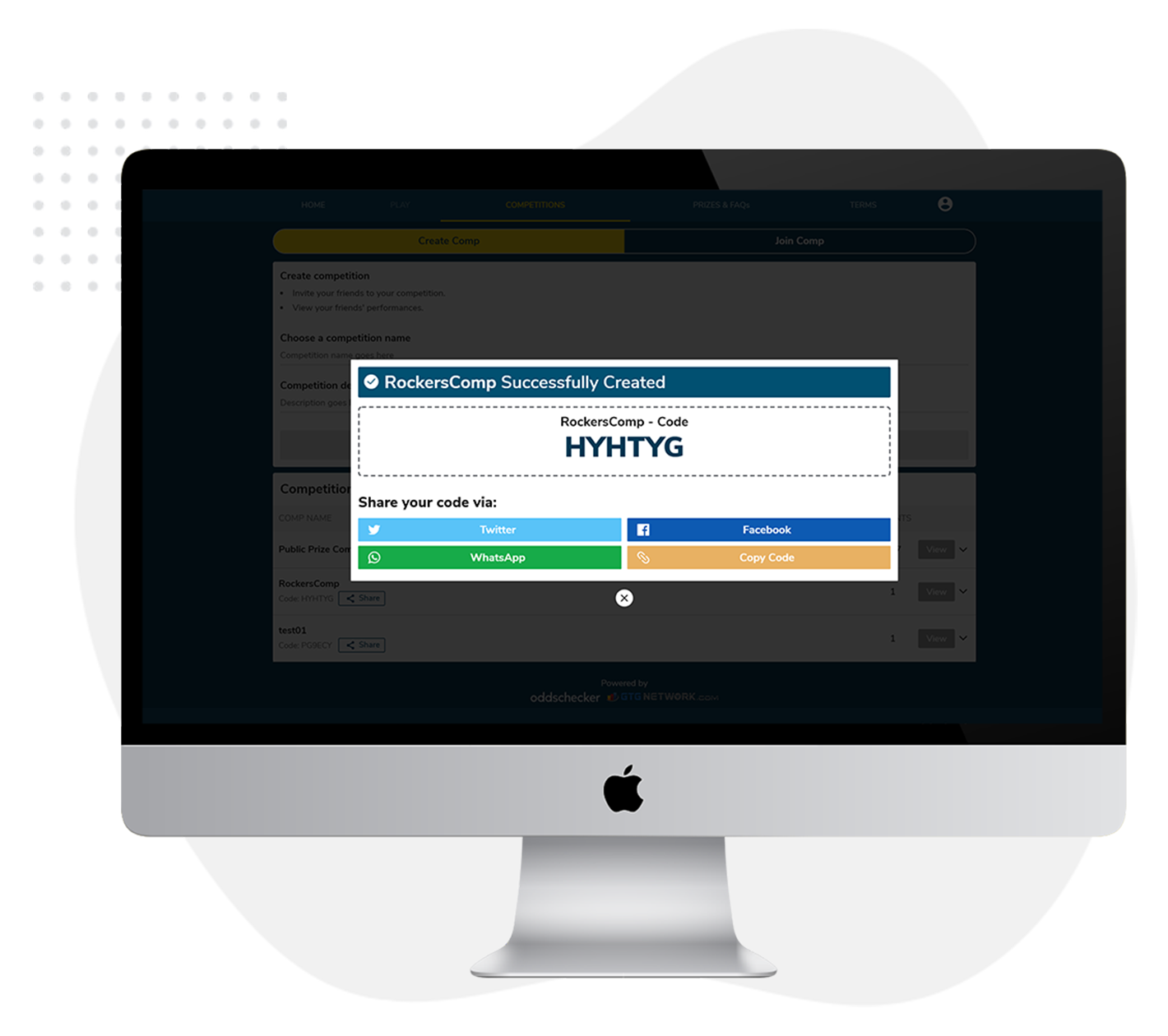 Cross-sells
Creating a Games Ecosystem is about creating a series of games where users are sufficiently engaged and incentivized to play repeatedly. We encourage this by creating a seamless loop of content by cross-selling between games, with a particular emphasis on progression through the ecosystem. Incentivizing users to play the next game in the ecosystem leads to higher retention and customer satisfaction. Additional cross-sells to other products you offer are also available.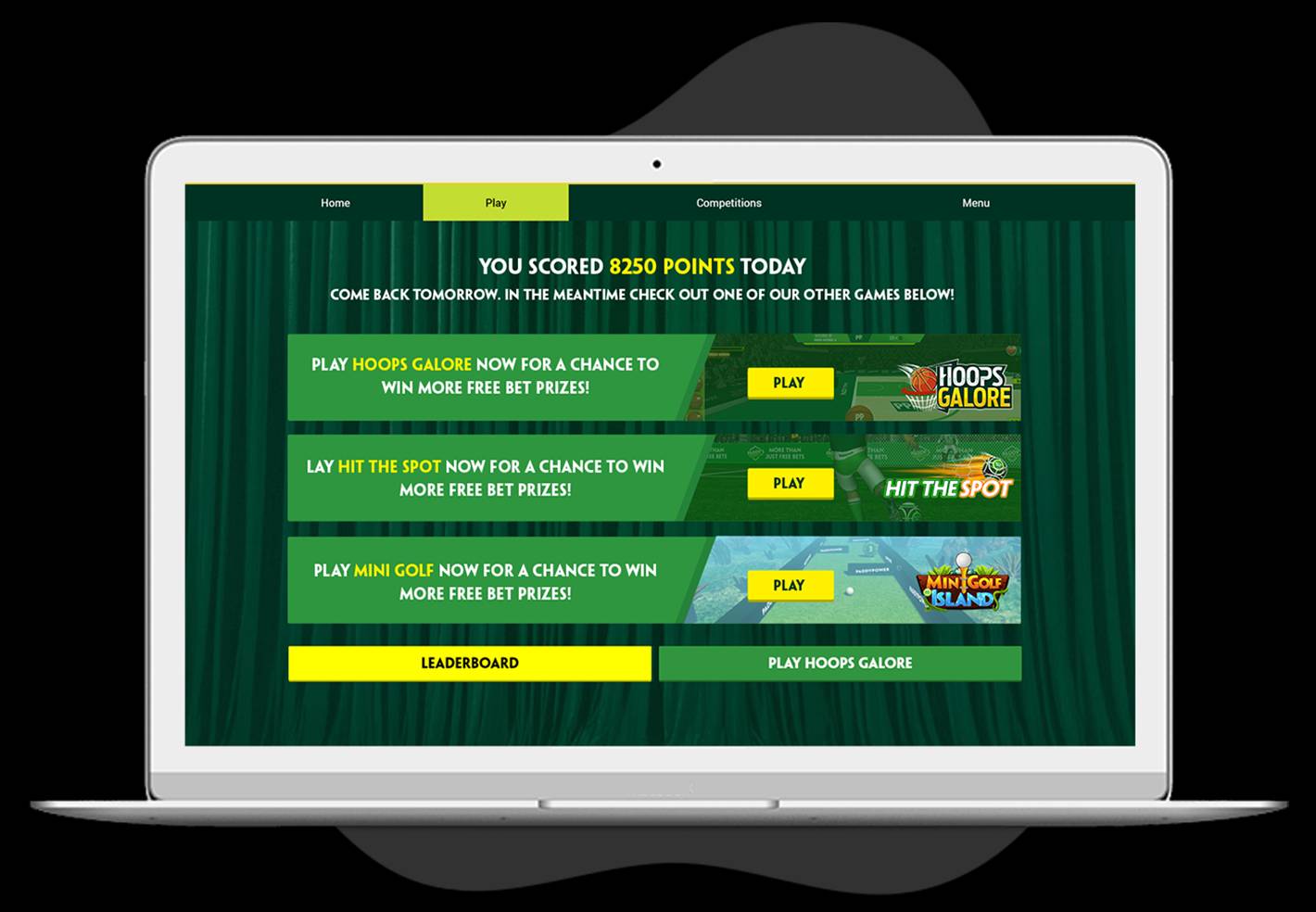 Dashboards, Reporting & Tracking

Clients are provided with a customized Content Management System (CMS) that will include analytics on the product, such as number of users, components that are most popular, clicks and much more. All of our insights are delivered automatically. A simple and easy to understand presentation isn't compromised by the depth and complexity of our insights.

Single Sign On (SSO)

We have completed many different SSO integrations, so we will be able to work with your solution. If you don't have an SSO method, we have a range of other integration options available. Where appropriate, we can maintain all of the registration and login process.